Women's Ministry
Women discipling women
Encourage one another and build each other up
God places an emphasis in the Bible on women teaching and discipling other women in both formal and informal ways. We are blessed that the ladies of RMCC love sharing wisdom, experience and prayer support with one another. From group events to one-on-one mentorship to providing meals in times of need, there are a number of ways for ladies to get connected and stay connected at RMCC.
"As each one has received a gift, minister it to one another, as good stewards of the manifold grace of God."
1 Peter 4:10
Just a few of the ways we connect and serve
Weekly Connections
Digging into the study of God's Word is held at a high premium. We encourage ladies to join one of our many formal bible studies which are held throughout the week at RMCC.
For Bible Studies, click on the following links to register:
Study of 1 & 2 Peter (Monday Evenings)
Click Here to Register
Study of Book of Exodus (Tuesday Mornings)
Click Here to Register
Moms and Tots – Continued Study of the Book of Ephesians (Friday Mornings)
Click Here to Register
Home Fellowship Groups
Click Here to find out more information and get connected.
Special Events & Serving Opportunities
As ladies, we gather together for regular times of Christ-centered fellowship during our Women's Worship Services throughout the year as well as an annual conference.
Our upcoming Women's Worship Services are on Saturday, September 30 and November 18, starting at 9:30 am. There is no fee to attend.
The 2024 Ladies Conference will be held at Camp Caroline May 31 – June 2.
Are you interested in serving at one of our special events or in meeting the needs in the RMCC body? We put a premium on ministering to our church family in a variety of ways including through practical help for families during times of crisis. Please contact Kelly Martin at kelly@calvarychapel.ca for more information.
Going Deeper
We are blessed at RMCC to have groups and workshops to help our congregation deepen their faith or support them as they navigate challenging times in their walk with the Lord
Women's Intercessory Prayer – Ladies will be gathering on a bi-weekly basis to intercede on behalf of our church family and for key needs and opportunities in the world around us. ). There are two options for meeting – an evening option meeting regularly on the second and fourth week of each month and a morning option meeting on the first and third week of the month. All meetings will be held in the main floor boardroom at West Campus. Nancy Campbell and Sandra Baker are the facilitators of these prayer times.
Women Praying for Prodigals – This group meets the third Sunday of the month at the West Campus. The facilitator is Mary-Catherine Bailey Stewart.
Grief Support – Shauna Caldwell facilitates this workshop to help people navigating the grief journey. These workshops are offered periodically throughout the year.
Healing Hearts – Gospel-centered, grace-driven counseling for those wounded by their past (men and women). Lee-Ann Chisholm is the Western Canada Coordinator and the organizer for Healing Hearts at RMCC.
For more information on any of these groups or workshops, please contact Kelly Martin at kelly@calvarychapel.ca.
On the horizon in women's ministry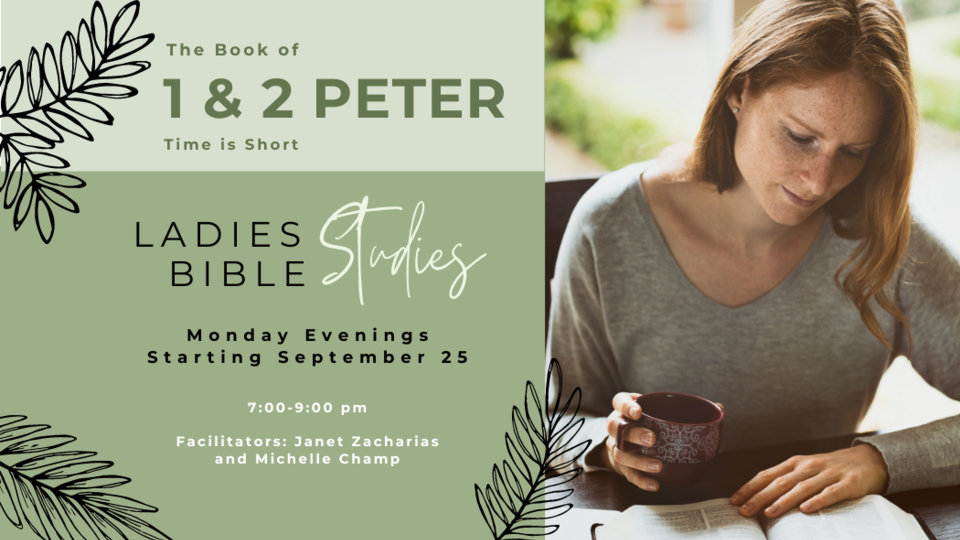 Registration required
Monday, Oct 2, 7:00 - 9:00pm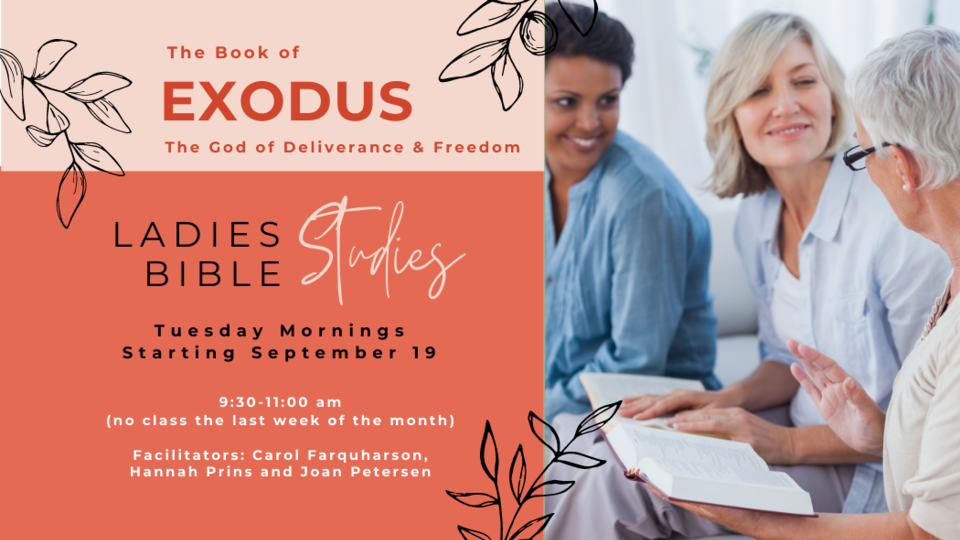 Registration required
Tuesday, Oct 3, 9:30 - 11:00am
Get connected and stay connected
Get the latest events, announcements, and equipping resources sent straight to your inbox.